Student Steel Bridge Contest Begins
The countdown to the finals of the 2015 National Student Steel Bridge Competition is underway.
The competition, sponsored by AISC and ASCE, has North American students assemble their own designed and fabricated steel bridges following a specific set of building rules, according to Modern Steel.
The mission of the competition is to give civil engineering students a comprehensive, student-driven experience that involves fabrication, testing and more, according to the 2015 competition guide.
"Future engineers are stimulated to innovate, practice professionalism, and use structural steel efficiently," the guide says.
At the first competition, the University of Texas at San Antonio won first place. The Universidad Autonoma del Estado de Mexico was second place. Texas A&M University earned third place.
Bridges are judged on display, construction speed, stiffness, lightness, construction economy and structural efficiency, according to the Modern Steel article.
"It's exciting to watch the next generation of structural engineers come together and work with such passion and enthusiasm," Nancy Gavlin, AISC director of education, told Modern Steel. "The competition poses real-world challenges that the students face with ingenuity and professionalism."
The first of 18 conference competitions was held on Jan. 17 at the University of Texas at Austin. The top performing schools from each regional event will compete in the national competition.
The national competition is scheduled for late May at the University of Missouri-Kansas City.
Learn more about the competition at Modern Steel.
Bluebeam Revu 2015 Coming Soon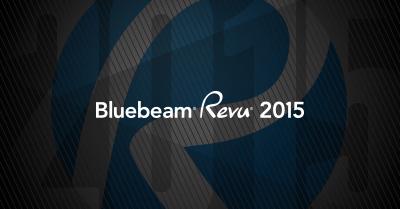 SDS/2 partner Bluebeam has a huge announcement coming up for it's trademark software Revu. Bluebeam Revu combines powerful 2D and 3D PDF creation and markup technology with an integrated cloud-based collaboration solution, Bluebeam Studio™. Revu digitizes workflows such as drawing reviews, detailing and estimating to speed up production schedules.
In Revu 2015, Bluebeam is bringing some significant new enhancements, including Capture 2.0, new batch tools, a dynamic tool set scaler, and more. To tease these new features, Bluebeam has been releasing a new, hilarious video every week.
Bluebeam is also offering everyone the chance to get a sneak peak at Revu 2015 with three webinars. In these sessions, viewers will get to see the new features coming up in this release and ask questions in a Q&A session with Bluebeam's Account Services team.
Bluebeam Revu 2015 will be released on February 3. You can learn more about Revu 2015, sign up for webinars, learn more about the launch party and catch some of those new teaser videos over at Bluebeam's website.
AISC's 2015 Night School Starts with Course on Stability Design of Steel Structures
Looking to learn more about stability design of steel buildings and earn a few PDHs in the process? You're in luck because the American Institute of Steel Construction is starting up a new session of night class teaching exactly that.
The 8-session class will happen on Monday nights at 7 p.m. EST, starting on January 26 and running through the end of March. Attendees will earn 1.5 PDHs per session attended for a total of 12 PDHs if completing the entire course.
The course will focus on review and demonstration of how employing modern structural analysis benefits the stability design of steel structures. Just a few of the topics covered in the class include modern methods of structural analysis, the AISC Direct Analysis Method, stability design, new opportunities and more.
You can choose to sign up for the entire 8-session course or just pick and choose from the sessions. You'll be able to view the webinars live or recorded and earn your PDHs upon passing the required quizzes.
Learn more about AISC's night class at Modern Steel.