Present a Session at NASCC in the Experience Open BIM Booth
Design Data has an opportunity for our customers to share their SDS/2 success stories at NASCC.
As part of the Experience Open BIM booth — located at booth #7025, adjacent to the main SDS/2 booth (#7017) — we're giving our customers and partners an opportunity to talk directly to conference attendees via a 20-minute presentation.
If you're interested in presenting on the role SDS/2 plays in your company's success, please email Michelle McCarthy (michelle@sds2.com) to schedule your session. Please note that availability is extremely limited, and responses must be received by February 24.
If you haven't yet signed up for the 2017 NASCC, which will be held March 22-24 in San Antonio, Texas,
click here to register
.
Project Spotlight: Hadley Falls Station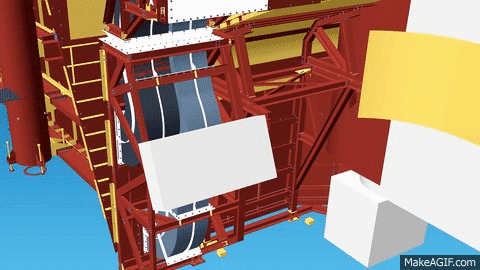 The Hadley Falls Station Downstream Fish Passage project in Holyoke, Massachusetts, was split into four major parts.
The most challenging aspect of the project was the twisted and rolled conduit plates; the project's fabricator was able to use CNC files — created by detailer Steltec Inc. of Sainte-Théresé, Quebec, Canada — to create the plates.
Another major component was the new bulkhead and pier extension, which consisted of three major frames bolted together with rolled skins. The flume extension also posed a challenge, due to the geometry and complete location on site.
Join Design Data at 2017 NASCC
Registration is now open for the 2017 NASCC: The Steel Conference, taking place in San Antonio, Texas, March 22-24.
Among the session highlights for this year: 3D Model Review and Approval Really Works, which will be presented Wednesday, from 9:45 a.m. to 11:15 a.m.; Quality Procedures in Detailing Offices, from 3:00 p.m. to 4:00 p.m. Thursday; and The Little Site That Could: 150 N Riverside, from 9:45 a.m. to 11:15 a.m. Wednesday.
NASCC is the perfect place for steel fabricators, detailers, erectors and structural engineers to interact with their peers and learn more about structural steel design and construction. This year's conference includes more than 100 technical sessions and an extensive trade show with more than 200 exhibitors. Design Data will be exhibiting in booths #7017 and #7025.
To register for NASCC or to view the advance program, complete with a detailed list of the conference sessions,
click here
.